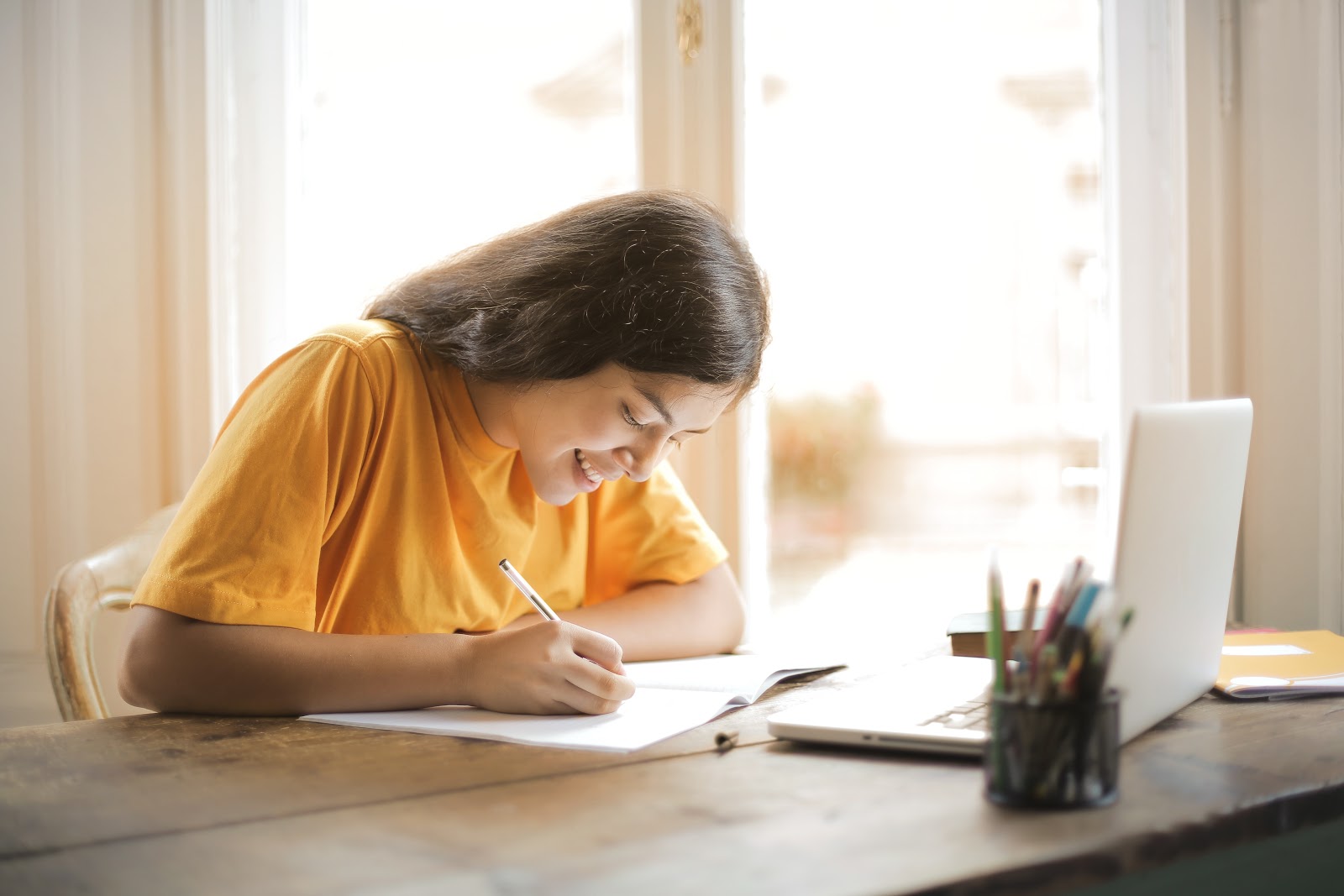 COVID-19 has affected our lives in so many different ways, including how students learn. What the coming school year will look like for families and students remains uncertain, and in-person classes may not yet be possible in certain locations. However, to the student, there are things you can do to make this your best high school year yet.

Improve your study habits.

Some of your current study habits might not work in college, where course requirements will be more demanding. Find a study area at home where there are little or no distractions, and establish rules. If you're studying in your room, let family members know when your door is closed, it means that you don't want to be disturbed.
You will be tempted to check on your text messages or scroll through your Facebook and Instagram so stay away from your phone! Put it in silent mode or turn it off while you're studying.

Make studying a part of your daily routine, even if you don't have exams coming up. Schedule it at a time when you're feeling most focused. Some students study better in the morning, while others prefer to work at night. Experiment and find out what's best for you.

Work on your writing skills.

Writing is a skill you'll need throughout life, from applying for scholarship grants to creating work-related presentations and beyond. Good writing skills can pave the way for exciting opportunities. There are a lot of books and online resources that can help you be a better writer and communicator.
Try something new.
Step out of your comfort zone and try something new, whether it's learning a different language, playing an instrument, or saying yes to a challenging task assigned by a teacher or mentor. This could help open your horizons and help you discover talents or interests you didn't think you had.
Look for a place that can help you achieve your full potential.
If you are between 9th and 12th grade and are looking for a warm and supportive learning environment that promotes your strengths, Currey Ingram Academy has a Residential Life Program that can help you not only with school work but also with necessary life and social skills.
Live on campus and explore Currey Ingram's sprawling grounds, which include a trail and a creek for outdoor sports and games. Experience the highs and lows of being independent; this will be a preview of what college life will be like. Meet new friends and build relationships by joining clubs and participating in various activities designed for the program.

The has full-time residential faculty members who can work with you during the afternoons or evenings in the residence hall.
Get a headstart on college applications.
In order to prepare for college, complete essays, gather recommendations, and fill out forms a few weeks before the deadline. Mark important dates on a calendar so you won't miss out on anything. Review and proofread all documents before submitting them.
Take care of yourself.
It's true: high school can be emotionally and mentally stressful. There is a lot of pressure to excel in the different areas of your life at this time, and it's very important to prioritize your health and wellness. Start with the basics: Get at least 8 hours of sleep, exercise at least 30 minutes a day, stay hydrated, and eat healthier. Make the most out of your time at home and learn another life skill: prepping your own nutritious meals.
Practice self-care, whatever it means to you. It could be painting, writing in a journal, listening to music, or talking to a friend or family member. Do not hesitate to reach out and ask for help if you need to.
High school is a time for self-discovery. You will laugh, cry, make mistakes, and learn. Make the most of it and always remember that no matter what happens, there's the rest of your life to look forward to.
A private school in Brentwood, Currey Ingram Academy empowers students with learning differences to achieve their fullest potential - academically and socially - within an environment that fosters holistic student development. Get in touch by calling (615) 507-3173.